I'd like to "roundify" arbitrary objects, even if they are combined with
CSG.

I wrote an approximation using 3ds files and isosurface. :-)

I rendered the same scene 3 times:

* nearly no blur
* medium blur that results in "rounded edges"
* strong blur that distorts the whole object a lot but looks
interesting, too.

Surprisingly, due to the way isosurfaces work, the "hard" edge version
needed very long time to render, due to the high max_gradient. :-o

Lars R.


Attachments:
Download 'cubie-hard.jpg' (18 KB) Download 'cubie-soft.jpg' (19 KB) Download 'cubie-very-soft.jpg' (21 KB)


Preview of image 'cubie-hard.jpg'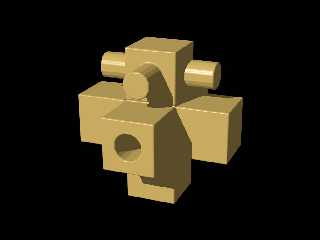 Preview of image 'cubie-soft.jpg'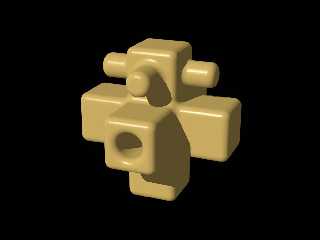 Preview of image 'cubie-very-soft.jpg'