I created a special image suitable for uv_mapping on a box and it looks
fine on a cube.

But when I drill cylindrical holes into the cube the uv_mapping looks
odd. Moreover it seems that the texture on the holes is also not a
cylindrical mapping and it does not follow the orientation of the
cylindrical holes.

See image and scene file.

Is that behavior intentional or is it a bug?

Lars R.


Attachments:
Download 'box-uv.pov.txt' (1 KB) Download 'cube-512-3.png' (78 KB) Download 'uv-bug.jpg' (337 KB) Download 'uv.ini.txt' (1 KB)


Preview of image 'cube-512-3.png'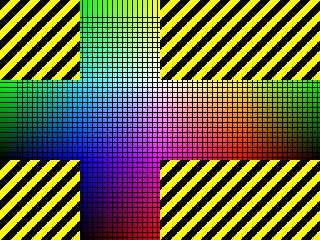 Preview of image 'uv-bug.jpg'